Premiere Diversified Insurance is an Independent Insurance Agency owned by Brett Schneider and founded in 2012. Being independent allows me to shop rates, coverage and pricing from several companies. The benefit to you, is numerous choices from top rated companies at a fair price. We are a member of SIAA, a national alliance of independent insurance agencies. Our affiliation with SIAA ensures we aren't tied to one insurance companies offerings or pricing.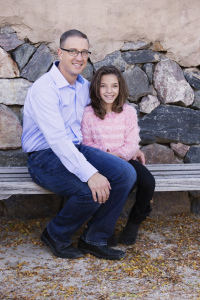 About Brett – I grew up in Colorado and I am a true native. For over twenty years I spent my career working for large Fortune 500 companies in various account managment, sales management, and territory management roles. If you have ever worked for a large company and have the desire to think on your own or run your own business, well the two just don't go together. I always had a strong desire to branch out and have my own business. I thank corporate America for what is trained me to do, and that was the ability/knowledge to run my own business.
My decision to leave corporate America and start my own business was largely accelerated by my youngest daughter, Kennady. Kennady is now 10-years old and suffers from Epilepsy. Kennady was officially diagnosed with Epilepsy in 2010. Kennadys' future is uncertain and I needed to have a solid plan for her. My hope is to pass on this business to her and my other children, or have a place where Kennday can come and work. So don't be surprised in the future if Kennady is your insurance advisor.
I reward you for your referrals…send me some and find out how!