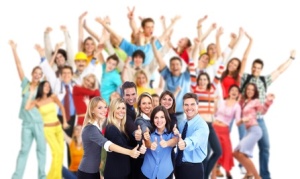 Here is what others are saying about Premiere Diversified Insurance:
Knowing what kind of insurance you need for your personal items, home and vehicles can be a rather mind boggling event. I have always dealt directly with the insurance company in the past (I actually worked for them). So it is great to have Brett close by to call upon. He is my agent of choice and certainly has made choosing the right coverages much easier. Brett is knowledgeable and timely in his responses to questions and concerns. He is easy to talk to and to reach when needed.
Thanks, Brett!-Carol G.
My wife and I recently transferred from Allstate Insurance. Mr. Schneider and Premiere Diversified Insurance made the transition easy and stress free for us. Mr. Schneider was prompt in finding us the best coverage and rates around, all while keeping my families best interest in mind. The customer service we receive from PDI is always personal, professional and polite, nothing like the big insurance companies. Mr. Schneider's professionalism and attention to detail is why we will continue to be loyal customers. We couldn't be happier!
Luis and Nikki L.
Brett gave me a comprehensive analysis of my current insurance coverage in a timely fashion. He discovered I was at risk by not having enough coverage on my house and cars, yet returned a quote to me with a reduction in my overall insurance costs with better coverage. I had taken my insurance needs for granted and had never talked to my insurance agent over the years. Brett educated through the process and made the transition incredibly smooth.
Grant B.
Brett went above and beyond understanding my needs as a small business owner. He even recommended against a policy others were suggesting as the coverage didn't actually apply in my case. There were a few huge coverage holes that he helped fill too. More important to me though is now I have the peace of mind knowing someone who has my back has really looked at my needs and helped me figure out the best insurance for my situation.
Jesse H.
One of the all-time favorite clichés is "they sure don't do things like they used to" or just wishing you could speak to alive person when calling a business to get information about your account.
I have had the pleasure of knowing Brett for over 20-years. Years ago he came to me with his vision on how he was going to create an Insurance Agency that will separate himself from the "norm" and I knew he was the person to do this.Brett's commitment to provide a level of service and personal attention to his clients if far beyond what we have been exposed to in today's modern business world. This personal attention and detail to each individual policy and situation has been what we have all been looking for. His approach is to assure his clients receive the best coverage for their situation along with the most competitive pricingFor my specific situation, he was not only able to identify some coverage gaps, but he was able to rectify the problem and provide lower annual coverage costs. Brett is there to take phone calls with questions or needs regarding the servicing of our policies. So I can kindly say, with his attention to detail and level of service, "It's just like the good old days"!
Mark T.
I'm a recent widow and my husband was the one to always get the insurance for the house and the cars. I needed to renew or change my insurance, so I chose to renew because it was easier that way. Then I heard about Brett. When I called him, he took care of everything for me – he found a home and auto policies that are better than what I had for a better price. He also took the time to go over the policies with me so that I know what I am getting. I also just had my first accident and he has been there to help me through it. I highly recommend Brett for his knowledge and personal care.
Candy H.
I reward you for your referrals…send me some and find out how!